浙江龙禹阀门有限公司是集阀门设计、制造、销售、服务于一体的专业化企业,公司位于浙江中国泵阀之乡——温州永嘉瓯北镇。龙禹阀门坚持以高品质产品满足用户需求,以诚信服务于广大用户。公司以水力控制阀、闸阀、球阀、蝶阀、减压阀、电站阀为主,产品具有多种连接方式、驱动形式、压力、温度等级、适用各种不同介质;产品规格齐全、品种繁多。以智能控制化、产品系列化、功能多级化、规格多样化、环保节能,产品广泛应用于国内石化、化工、制药、造纸、环保、电力等行业项目,质量稳定可靠,深受用户好评。为国内石油化工、冶金化肥、电力制药,市政建筑、消防供暖、给水排水、污染治理等行业和大小工程作出了巨大贡献。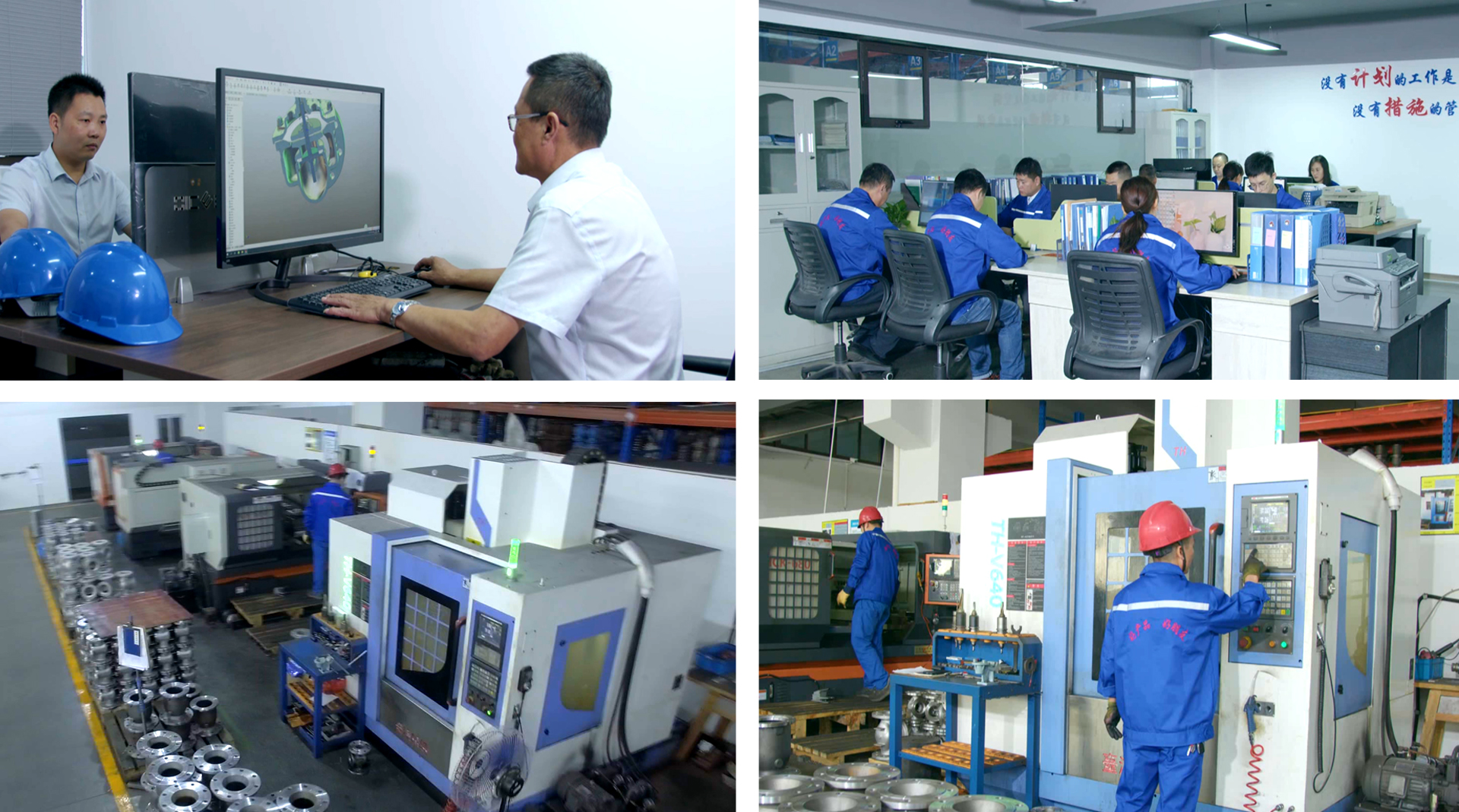 公司长期潜心致力于水力控制阀的专业研究、开发和生产,同时不断吸取国内外先进技术,多年的技术沉淀,质量体系规范实施,企业优势资源整合,具备了雄厚的技术力量,精湛的工程队伍,精良的设备,完善的检验手段,先进的生产工艺,严格的生产管理,保证了每一台阀门的优良性能。

浙江龙禹阀门始终坚持以科技求发展,以信誉求巩固,以优质取胜,以完善售后服务赢得用户的创业发展理念,始终秉承"争创高品质,成就好品牌"的经营方针,采用计算机辅助制造一体化系统信息平台,实现了从市场开拓,客户下单直至产品出厂过程的现代化管理,以先进齐全的加工设备和工业,完备的检测手段和质量保证体系,为广大用户提供优质的产品和服务。
浙江龙禹阀门坚定您的满意就是我们的心愿,愿与您在成功之路上携手并肩,共创辉煌!
---

Zhejiang Longyu Valve Co., Ltd. is a professional enterprise integrating valve design, manufacturing, sales and service. The company is located in Oubei Town, Yongjia, Wenzhou, the hometown of pumps and valves in China. Longyu valve adheres to meeting the needs of users with high-quality products and serves the majority of users with integrity. The company is mainly engaged in hydraulic control valves, gate valves, ball valves, butterfly valves, pressure reducing valves and power station valves. Its products have a variety of connection modes, driving forms, pressure and temperature grades, and are applicable to various media; The products have complete specifications and a wide variety. With intelligent control, product serialization, multi-level functions, diversified specifications, environmental protection and energy conservation, the products are widely used in domestic petrochemical, chemical, pharmaceutical, papermaking, environmental protection, electric power and other industry projects. The quality is stable and reliable, and is highly praised by users. It has made great contributions to domestic petrochemical, metallurgical and chemical fertilizers, electric power and pharmaceutical, municipal construction, fire and heating, water supply and drainage, pollution control and other industries and large and small projects.
The company has been dedicated to the professional research, development and production of hydraulic control valves for a long time. At the same time, it has continuously absorbed advanced technology at home and abroad, years of technical precipitation, standardized implementation of quality system, integration of enterprise advantageous resources, and has strong technical force, exquisite engineering team, excellent equipment, perfect inspection means, advanced production technology, strict production management, which ensure the excellent performance of each valve.
Zhejiang Longyu valve always adheres to the entrepreneurial development concept of seeking development with science and technology, seeking consolidation with reputation, winning with high quality and winning users with perfect after-sales service, Always adhering to the business policy of "striving for high quality and achieving a good brand", the computer-aided manufacturing integrated system information platform is adopted to realize the modern management of the process from market development, customer orders to product delivery. With advanced and complete processing equipment and industry, complete testing means and quality assurance system, we provide high-quality products and services for the majority of users.
Zhejiang Longyu valve firmly believes that your satisfaction is our wish, and we are willing to work hand in hand with you on the road to success to create brilliance!